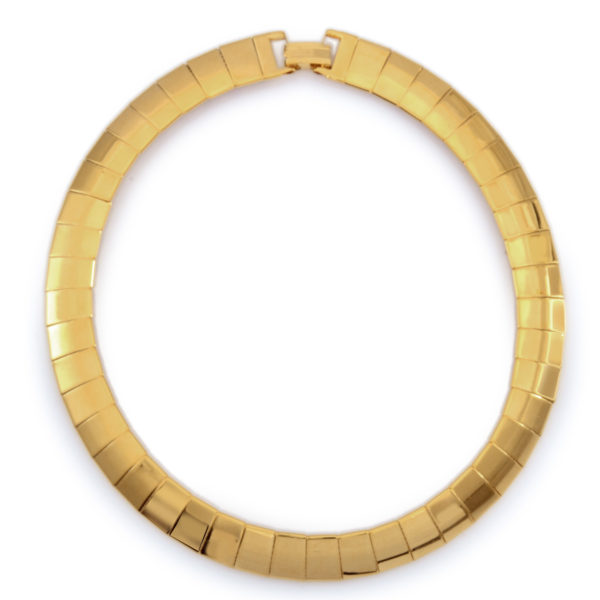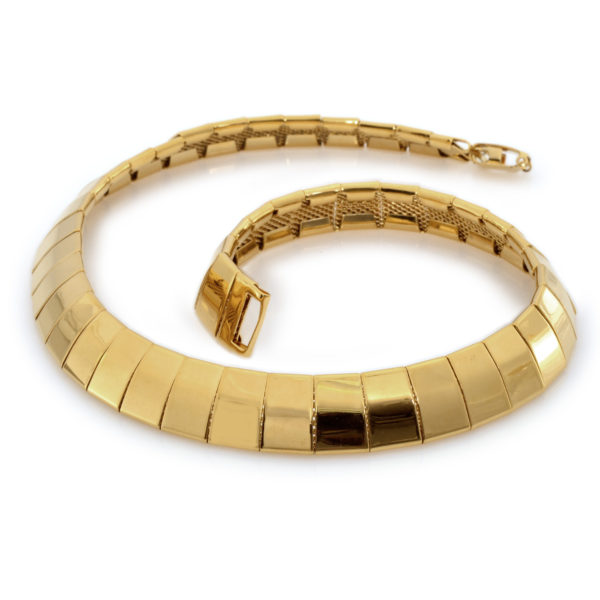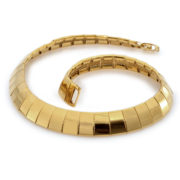 DA VINCI
Bridal Necklace, Gold Collar, Gold Link Necklace, Gold Plated Necklace, Cleopatra Style Necklace, Unique Jewelry, Collar Necklace, Women Necklace, Unique Handmade by Jennifer Love
A splendid handmade gold plated Cleopatra style necklace.
Dare to dazzle with this shiny one of a kind golden necklace.
This piece is a luxurious unique jewelry for you or for your loved one.
$129.00
10 in stock
Description
The piece has an imprinted stamp.
Plated with 23.5K Gold.
Each piece is handmade by Jennifer Love.
Finish: Shiny Polished
Item Size (cm):
Length: 41
Width: 1.5
Thickness: 0.2
Item Size (inches):
Length: 16
Width: 0.59
Thickness: 0.07
Catalog #: 2270