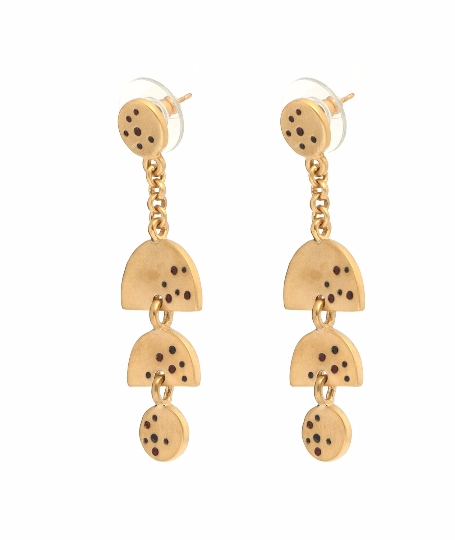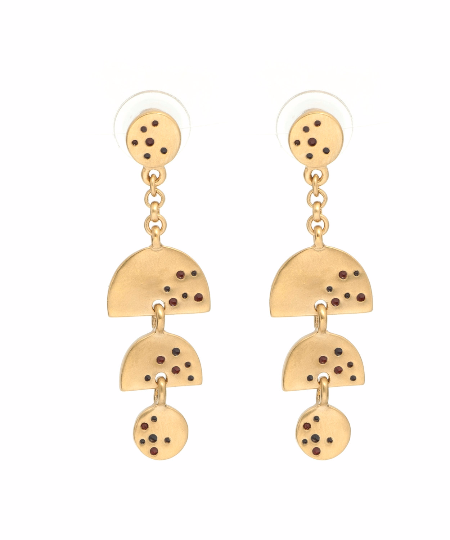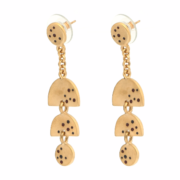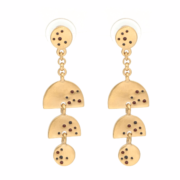 DOTS
Outstanding special Golden Earrings -Handmade Swiss Quality by Jennifer Love for day to day and special occasion.
Coordinate these earrings with any ensemble, from business casual to everyday wear.
A charming handmade Earrings Decorated with Dots Gold or White Rhodium Plated.
This piece is a unique one of a kind jewelry for you or for your love ones.
$49.00
Description
Additional information
Description
The piece has an imprinted stamp.
Finish: Matte roto
Resin: with little round resin parts of different diameter
Plated with 23.5K Gold or White Rhodium Plated.
Each piece is handmade by Jennifer Love.
Item Size (cm):
Length: 5.3
Width: 1.5
Thickness: 0.1
Item Size (inches):
Length: 2
Width: 0.6
Thickness: 0.03
Catalog #: 5327